Recaudacion para la liga de ajedrez #7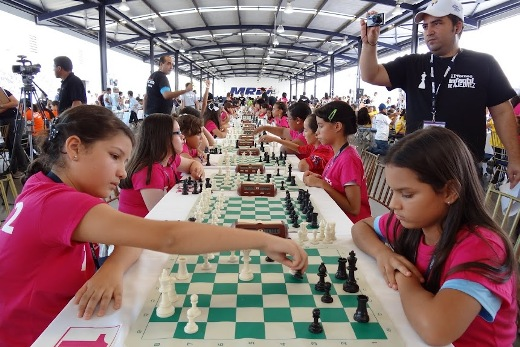 Nueva Esparta Chess League driven by STEEM
After several weeks of organization with the educational institutions and the administrators of the sport federations of the state we have been able to form a series of competitive tournaments endorsed by the FIDE (Federación Inter. de ajedrez) with the objective of forming a space of culture and competition so that any person can participate in this activity, composed by the following characteristics.
 The league will be formed in principle of 3 tournaments (1 per week) with a Swiss system to 9 rounds to match the players and also decide the league podium.  

 The modality to play is either Fast (10min finish) or Blitz (3-2 or 5min finish) depending on the characteristics that the tournament acquires and the schedules. 

Registration will be free for any participant at any time, although we will be accepting donations of flyers or any kind of material that helps us bring the activity to more people. 

 There will be cash prizes for each of the podiums in the individual league tournaments, as well as a prize for the final league podium. 

 STEEM and its system will be promoted as the main sponsor of the activity as well as giving talks about the benefits of Blockchain and how merchants can use it. 

It will also share information relevant to the discipline of chess such as Openings, problem books, model games and basic techniques of the game in general.