Regrets (Original Poem)
https://get.pxhere.com/photo/hand-black-and-white-white-old-young-touch-finger-human-friendship-monochrome-together-arm-hold-holding-human-body-elder-help-family-friends-hands-fingers-hope-aging-comfort-organ-elderly-grasp-togetherness-wrinkled-support-caring-aged-touching-helping-sense-clasp-monochrome-photography-clasping-1005264.jpg Source

Regrets
---
The beautiful lady held the hand of the dying aged man.
Years of sadness, loss, hunger and hopelessness
had rushed him down Kronos's abyss.
If I could go back in time,
I'd cheat on life.
He said forebodingly.
I'd take advantage of everybody.
I'd push and hustle to get on the bus;
I'd not step aside and wait patiently for the next one;
There might not be a next one.
If I could go back I time,
I would not play by the rules
(Who made these rules, after all?).
I'd fight claws and teeth for my rights
To love, own, and be happy.
That's what life is all about, isn't it?
You lived a virtuous life.
You can go in peace.
She said, apologetically.
I played by the rules
Look how I ended.
I lost everything I ever loved.
I respected and was disrespected in return.
I yielded and was trampled on.
I refused to break the rules while other did,
and got ahead and away with it.
If I live again, I won't ever let you go.
And he tried unsuccessfully to clench to her hand.
But she did not let go this time.

Thanks for your visit

---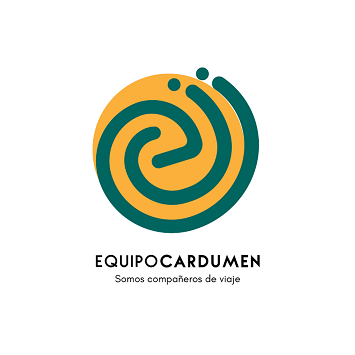 Visítanos en: www.equipocardumen.com.ve