Infamous Donkey Chronicles | My Monday Prompt Freewrite
Infamous Donkey Chronicles.
https://2.bp.blogspot.com/-cICHk3sktjU/TfOmYR7SMXI/AAAAAAAAA0Q/Pm6SqAOv31Y/s1600/48.jpg Source
Greetings, everyone
This is my entry to the #freewrite 5-minute exercise hosted by @mariannewest. See details here.

I grew up in a town where donkeys, as well as many other beasts of burden, were the main means of transportation for some areas. I grew up seeing donkeys and mules do their thing, kick people in the chest, or do heroics in a rocky grown rivers. But no donkey was as memorable as the donkey from Noel Petro's song.
Donkeys do not live that long, maybe 30 years top, but the donkey from that song seemed to be 100 years old. My grandmother had childhood memories of that song. Nobody knew how old it was. Some people say it went back to the times there were no radios or records.
There were at least three neighbors who had big LP players that looked like coffins and they were loud enough to make us listen to their selection even if we did not want to. All of them liked Petro's kind of music and I ended up hating it out of repetition. I was a child trapped in a retro town listening to ancient music while other kids were listening to modern stuff.
[End of five minutes]
But it wasn't only because of music that I did not get along with donkeys. It was a donkey that ruined my mother's vacations after 20 years of waiting. She had not visited her relatives who lived in the mountains surrounding my town for that long and when we decided to go spend at least a week, I got to ride on a stubborn donkey that refused to cross rivers (and there were at least a dozen river sections we had to cross). It ended up throwing me over its head in the last one, thus sending all the company back to town to have me see a doctor.
It was also a donkey that made my watches over my father's cocoa a nightmare.
https://1.bp.blogspot.com/-nRiupGdAbME/TfOkuYKHJEI/AAAAAAAAAz0/0SMIRhfWO2A/s1600/41.jpg Source
Cacao, after harvested, must be put in sacks for a couple of days until it drains the thick liquid that constitutes half of its weight. Then, it must be dried under the sun for at least three days.
https://3.bp.blogspot.com/-DGARKR6Abbs/TfOduu-ueUI/AAAAAAAAAxc/JRqANMjxCL8/s640/2.jpg Source
To watch over my father's was my job for some time, but there was this donkey that belonged to a neighbor (who, now that I think about it, was about a hundred years old) and no matter how many times I scared him away, he would come back, catch me in a doze, and eat some of the cacao. My father would scold me then because of the damn donkey. We would complain to the owner to demand that he kept his donkey on leash, but he could not care less. That until my father, who by then was a retired national guard and did not inspire as much respect as when was in uniform, arrested the damn donkey. When the old man went to the commando to claim his donkey, he was arrested too.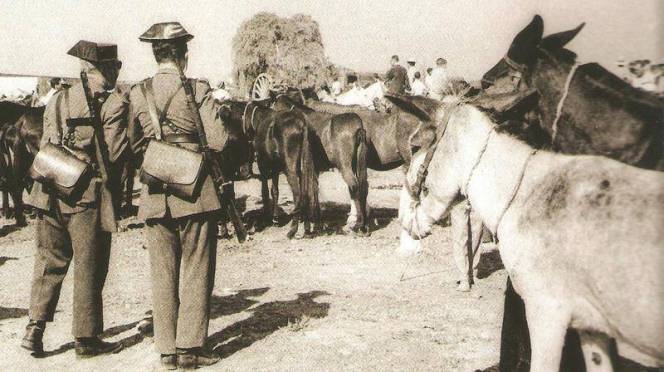 Source: El Carupanero online newspaper
And that idiot of Petro was singing about how good it would be to be a donkey, just because of the big… heart.

Here, I leave you with Noel Petro's infamous El Burro
Lyrics
De todos los animales quisiera ser el burro,
aunque a la gente parezca mi gusto un poquitico absurdo,
por carga que me pusieran de todos modos gozaría,
porque un burro bien armado de buenas patas pide la vía,
CORO:
El burro será maluco, el burro será orejón,
el burro será cascon, el burro será… ¡burro (Rebuzna) el burro será muy bruto, el burro será dientón,
el burro será chiquito pero,
tiene grande su corazón.
II
Porque me dijeran burro a mi eso no me chocaría,
siendo el amo de las burras muy orgulloso me sentía,
si me sobriaban de noche alegre esperaría el día,
para acariciar las burras por nadie yo me cambiaría
CORO:

Roughly translated
Of all the animals I'd like to be the donkey,
even if people find my choice a little bit absurd,
no matter how heavy my load, I'd have fun anyway,
because a donkey, endowed with good legs owns the road,
Chorus:
The donkey may be naughty, the donkey may have big ears,
the donkey may have big hoofs, the donkey may have… Donkey (neighs) the donkey may be very ignorant, the donkey may have big teeth,
the donkey may be small, but,
he has a big heart
II
I would not get mad if I were called a donkey,
I would be the master of she-donkeys and feel very proud,
even if I were punished at night I'd spend the day in joy,
to caress the she-donkeys, I'd not trade places with anybody.
[repeat chorus]

Thanks for your visit
All images from personal files and modified in fotoram.io

---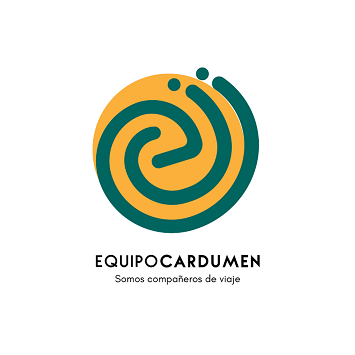 Visítanos en: www.equipocardumen.com.ve